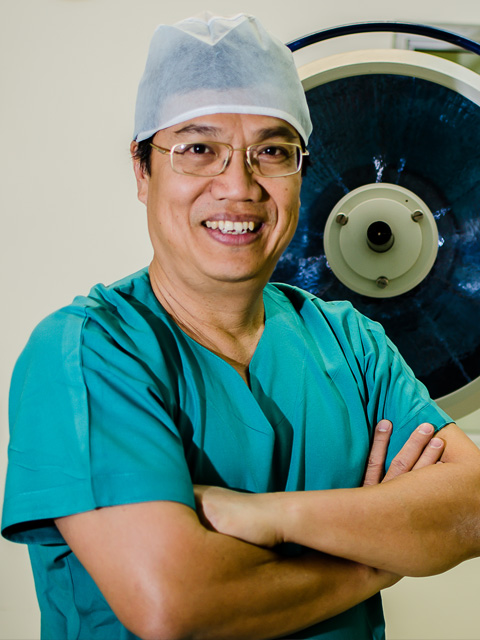 Dr Ngoi Sing Shang
Credentials
MBBS (Singapore), FRCS (Glasgow), FRCS (Edinburgh)
M. Med (Surgery)(Singapore)
Consultant General Surgeon
Consultant Colorectal Surgeon
Laparoscopic Surgeon
Background
---
Dr Ngoi graduated from the National University of Singapore in 1981 and was admitted as Fellow to the Royal College of Surgeons (Glasgow) in1985, Fellow to the Royal College of Surgeons (Edinburgh) and completed Master of Medicine (surgery) (Singapore) in 1986.
Dr Ngoi had the honour of the recipient of many scholarships namely Local Merit Scholarhip in Medicine, Summer Course Scholarship in Sophia University, Japan, FRACS Scholarship, Singapore Cancer Society Overseas Research Scholar and Cornell Medical College, New York - Cancer Prevention Fund Research Scholar.
Prior to the settlement as a Private Consultant at the Gleneagles Hospital, Dr Ngoi had held several posts as Medical Officer, Senior Tutor, Lecturer, Senior Lecturer, Associate Professor and Consultant Surgeon at both the Singapore General Hospital and the National University Hospital, Singapore.
Dr Ngoi had also several academic attachments at Department of Surgery, Univesity of Hong Kong, Queen Mary Hospital, Endoscopic Unit, St. Marks Hospital, United Kingdom, and Department of Surgery, The New York Hospital, Cornell Medical Centre.