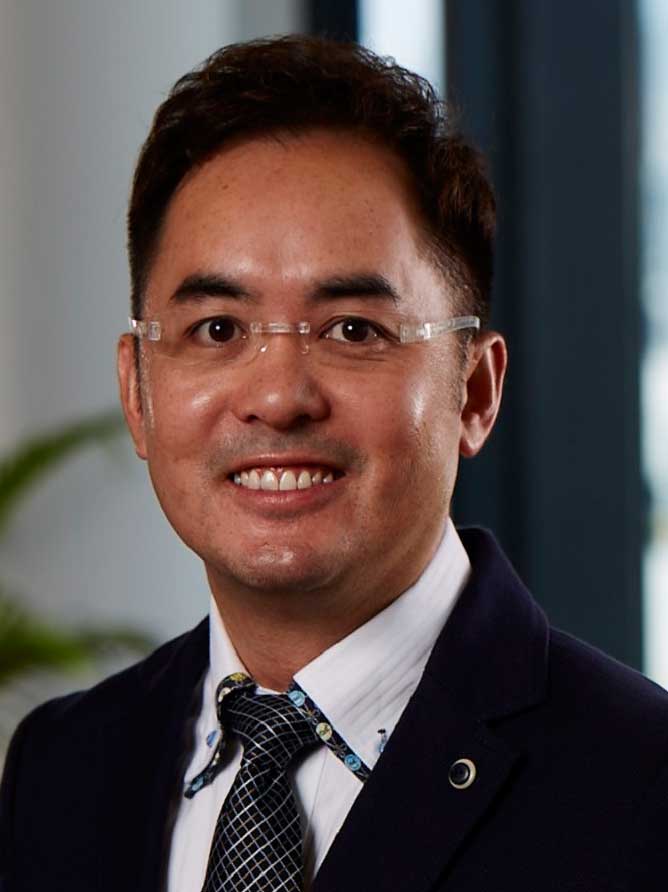 Dr Chong Keen Wai
Credentials
MBBS, MMed(Orth), MRCS(Edin), FRCS(Edin)(Orth)
Specialization
General Orthopaedics, Trauma, Foot and Ankle
Background
---
Dr Chong Keen Wai graduated and obtained his postgraduate Masters in Orthopaedic Surgery from the National University of Singapore. In addition he also obtained his Membership of the Royal College of Surgeons of Edinburgh and Fellowship in Orthopaedic Surgery from the Royal College of Surgeons of Edinburgh. He was subsequently awarded a Singapore government grant (HMDP) and further trained in reconstructive foot and ankle surgery as well as trauma and reconstructive surgery in Germany.
Prior to leaving for private practice, Dr Chong was Consultant Orthopaedic Surgeon in the Singapore General Hospital. During this time, he received his "long service award" and multiple "service awards" annually.  He also established the "foot and ankle fellowship training program" in the Singapore General Hospital and has trained many overseas surgeons. Dr Chong is an active faculty member of AOTrauma (Association for Osteosynthesis) and has been awarded "Gold membership" status for his contributions. He was also the Chairperson for AOTrauma Singapore from 2012 to 2015.
Dr Chong's main work is in correction of leg, foot and ankle deformities, total knee and total ankle arthroplasty, sports injuries of the foot and ankle, and minimally invasive foot and ankle surgery. These include tendon endoscopic procedures, ankle and lower-ankle (subtalar) joint arthroscopy. During the 2014 WTA Finals tennis tournament in Singapore which involves the world's top female tennis professionals, Dr Chong was the tournament physician.
His current practice located at Farrer Park Medical Centre, provides Consultation, Radiology, Day Surgery and Rehabilitation services all under one roof. The one-stop orthopaedic centre aims to provide seamless healthcare to patients ruling out the need to commute to an external location for radiology, surgery and rehabilitation.