Welcome to SGIH
Surgeons International Holdings Pte Ltd (SGIH) is an organisation dedicated to bringing together surgical specialists from different specialities with the aim to promote surgical excellence for the benefit of all patients from all walks of life .
Read more
Video
FAQ
How do I schedule an appointment with a healthcare establishment in Singapore?
Can I visit a Singapore healthcare establishment without a medical appointment?
What information do I need to provide when making a medical appointment?
What medical records or documents must I have with me?
View all
About Singapore

Each year, more than 200,000 people from around the world travel to multi-cultural and multilingual Singapore for quality medical care. Providing an integrated focus in areas such as...
Read more
Recent Articles
Lianhe Zaobao – 22th December 2011 Pancreatic Cancer and Bile duct Cancer are one of the rarest types of cancer. Pancreatic cancer is not a hereditary…
Read more
Reach Us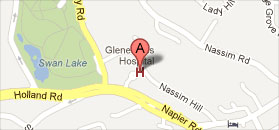 Send us an Enquiry